We are a "multi-trade" property services company – But what is that?
In short – If it's to do with the design, upgrade or maintenance of your property, we can do it all. We do not need to rely on multiple trades to complete your project. This saves a huge amount of time and money!
Hi there, I'm Neil Greenfield, owner/operator of Greenfield & Sons and Father to four big, strong boys, three of whom live and work with me. My eldest has since flown the nest and lives with his partner in MK. I'm still trying to earn enough money to entice him back to join our ranks!
I've lived in MK since I was 19 (I'm 45 ish now) and actually started life as a digital project manager, building software solutions for various industries, but after 18 years at the age of 36, I realised the London commute, offices, desks and too many meetings was not the future that would earn me the quality of life that I sought, so I threw caution to the wind and qualified as a locksmith in 2015/16. (There's a cool, somewhat random story behind this so feel free to ask when you see me!)
'Stay Safe Locksmith' was my first brand. It did really well and I loved it! Driving around in my van, singing loudly (badly), eating bacon rolls from snack wagons and finally feeling a freedom that I'd been craving for many years. Using my hands, creativity, solving problems and helping people confirmed that a future as a tradesman was most definitely for me. As time went by, my list of services grew, usually by customer request, my brand changed names too many times (a side effect from too much time in Marketing) and now Greenfield & Sons is my latest incarnation. 
I welcome you to the site and appreciate the time you may take exploring our content so far.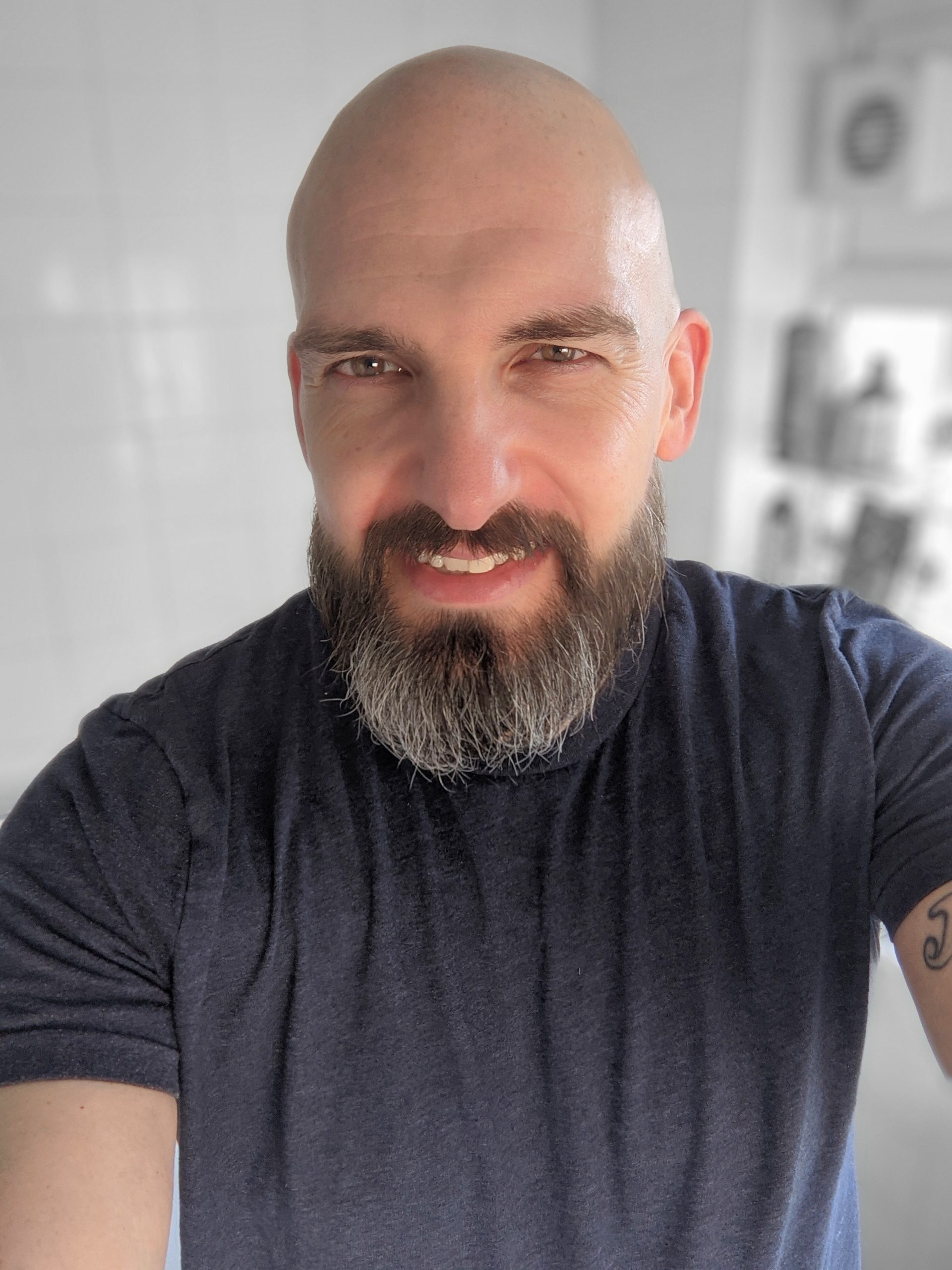 Harrison
My eldest and firstborn (something he delights in reminding the others). Currently 27 year old 'H' only works the odd evening/weekend as he has a full time job as a water treatment engineer.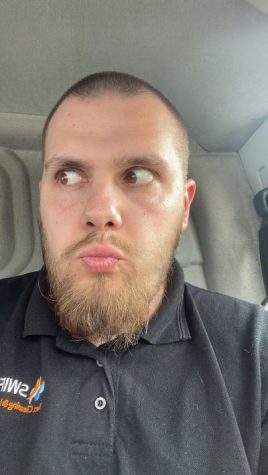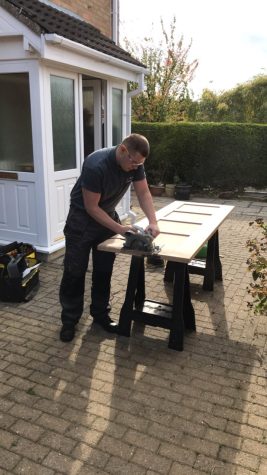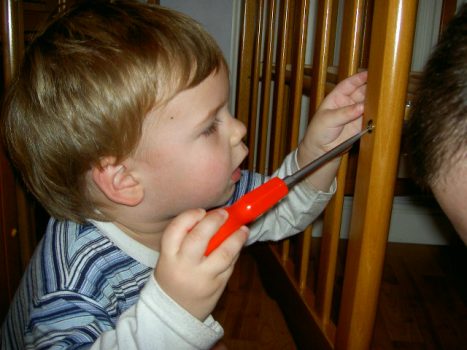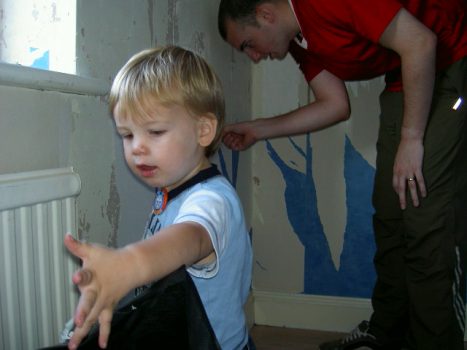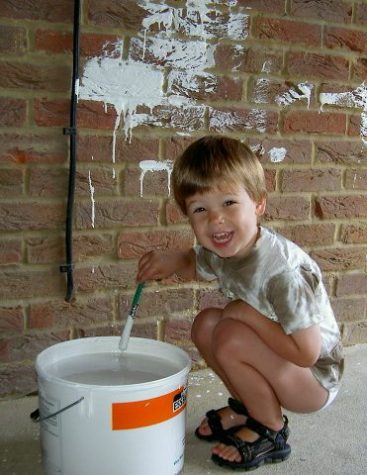 Carter
Carter is 20 currently and has worked with me since his carpentry apprenticeship at 18. He works with me for two weeks a month, giving him plenty of free time for personal pursuits and to train, ready to join the Army in 2023.
Max
Camera shy Max works with me on a Wednesday and Friday while he juggles Sport & Leadership Academy at college. He's one part of a 'buy one get one free' deal I snagged 18 years ago.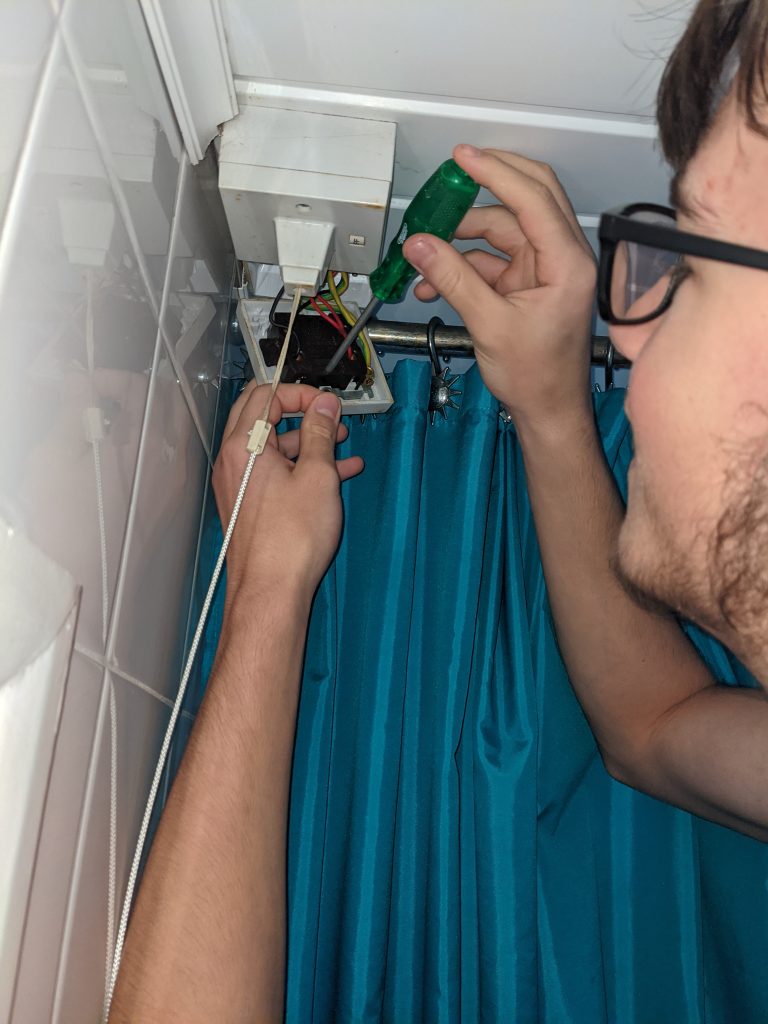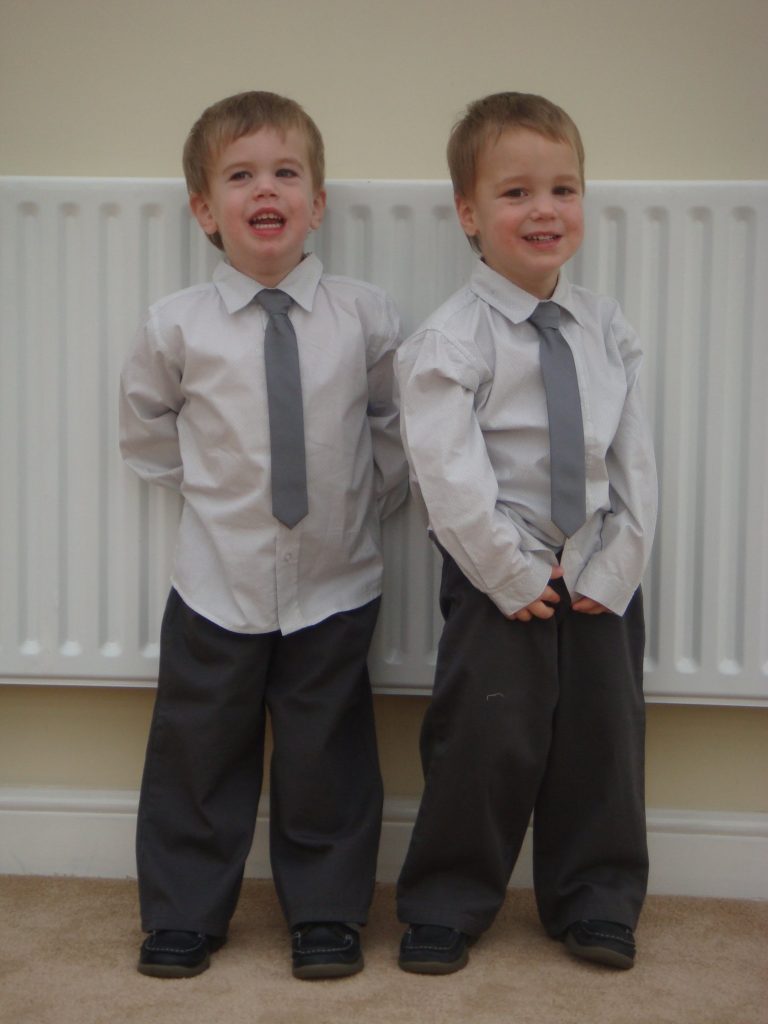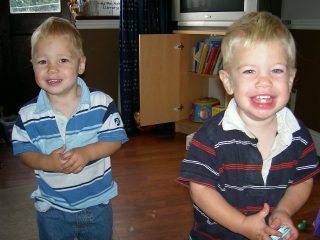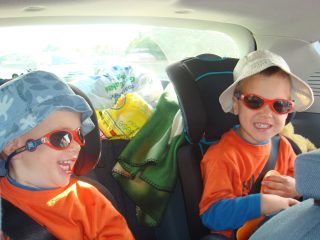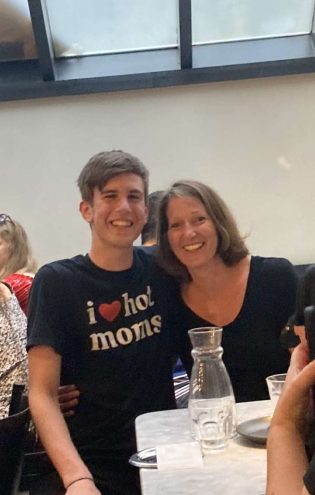 Blake
The 8lb 14oz twin that stole all the nutrients while cultivating, Blake is also at college, studying Performing Arts, so again squeezes in a little time with me when his timetable allows. (And no, that's not 'his' Mom, that would be weird)
4 Reasons You Should Use Us
1. Probably cheaper AND better!
In general I think tradesmen charge too much (honestly!) although I also know that it's a lot of hard, skilled work to do well, however, this personal opinion guides our own pricing. We don't charge a fortune because we do what we do because we love it. I earn a lot less money now than I did as a project manager (with no regrets) so when you think about booking us, know we are there to excel and do amazing work, not just because we want to get paid.
2. Building relationships of trust
One of my biggest strengths is communication and we believe any and all work starts with a good chat. Let's discuss what you need and like and explore potential options and solutions. This gives us a chance to understand one another and establish a rapport for the relationship and project. We are not just offering home renovation services but a chance to build a relationship with a strong multi-trade team that can look after all your property needs for years to come.
3. Multi-trade flexibility
Because we are 'multi-trade' we do not need to wait for any other tradesmen to complete their part of the project, which can lead to huge delays, longer build times and increased costs. We are trained carpenters, plumbers, decorators, tilers, floor-ers, you name it! It's actually easier to tell people "The only thing we DON'T do, is gas and electrical". This means we can complete virtually all tasks you have outstanding quickly, efficiently and cost effectively!
All five of us are over 6'0″ and that makes us reeeeally good at reaching high things. Have you even seen us paint a ceiling?
ESTABLISHED, REPUTABLE, FAMILY RUN
When it comes to allowing tradesmen into your home and spending your hard earned money, it can be hard to find a company you can trust. Head over to our Portfolio to see examples of our work spanning nearly 10 years along with some in-depth case studies that are designed to give you an insight in to how we protect your money and earn your trust.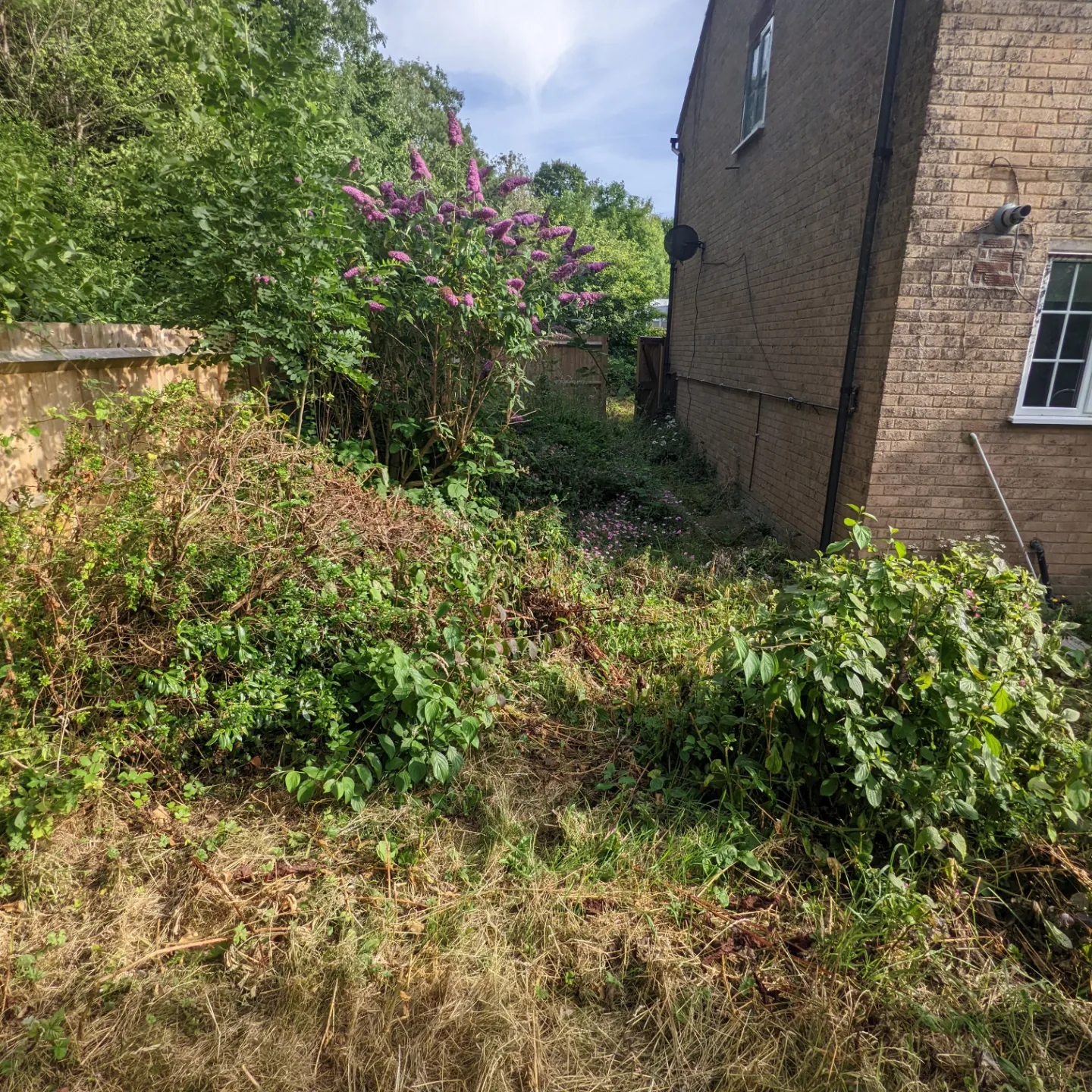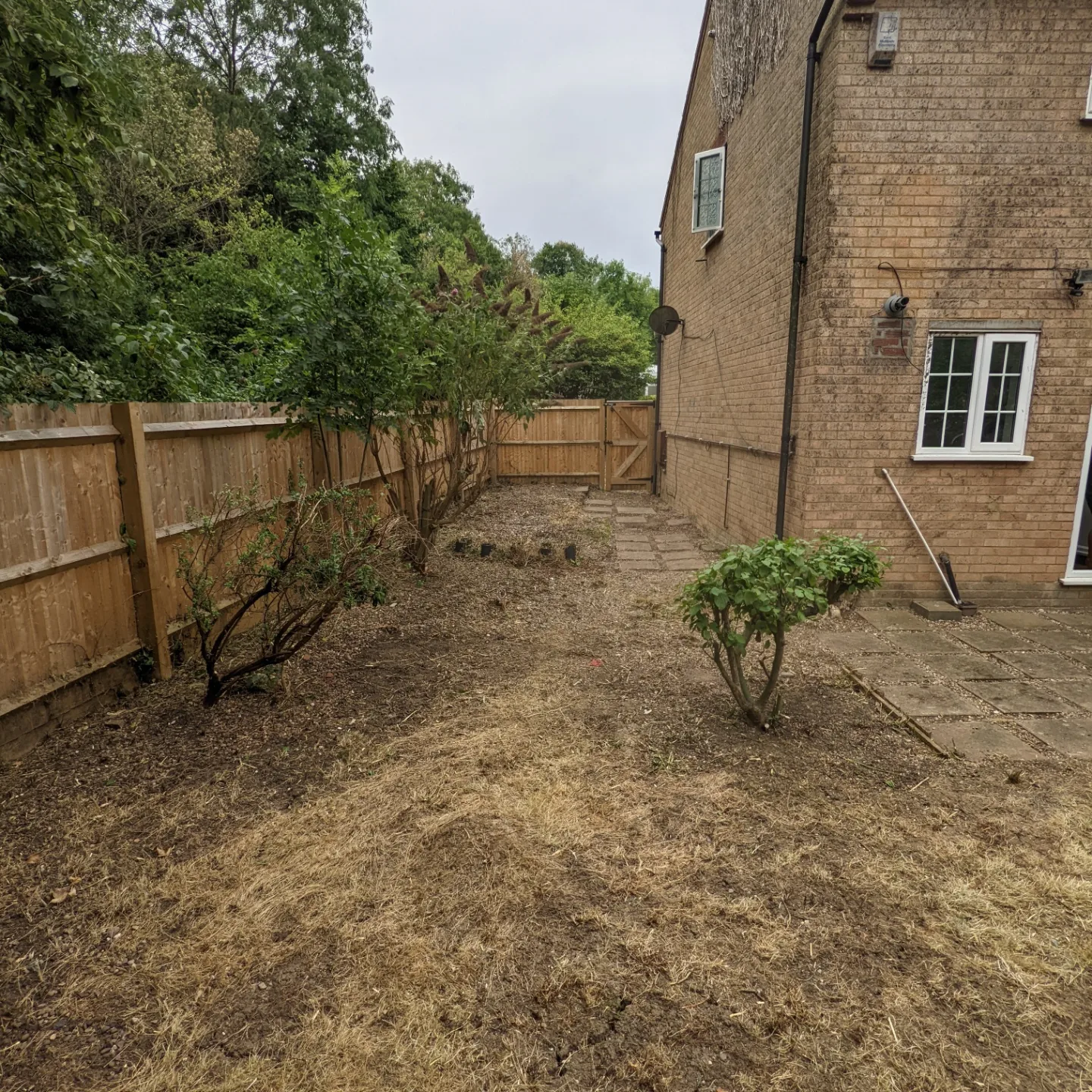 Claire Law
March 20, 2022.
I have not used their services yet (Im currently in the stage of getting quotes) but I've been very impressed so far. Neil has made some great suggestions, discussed my options and informed me about his attention to detail (such as the way he cuts tiles to make a perfect corner). I've been very impressed so far. Neil has just come and renovated my bathroom, I'm really pleased with his high standard of workmanship and work ethics. My bathroom has not been the easiest but I know Neil has not cut any corners because there have been several times during the renovation where Neil has given me 2 options, bodge it for speed or do it properly but this will take time (I've always gone for option 2). Very pleased with my new bathroom and I would highly recommend Neil, a pleasure to deal with right from the quote stage and throughout. In fact I've even given him another list of jobs I need quoting on and I'm sure I will be using him more in the future.
leonieh2208
September 22, 2021.
After several failed attempts from glaziers to repair a broken window mechanism, Neil had it working as good as new in about 20 minutes. Knowledgeable guy with a good standard of work, will definitely be using him again as he covers such a broad range of tasks!
Vanessa Henry
July 9, 2021.
My fitted dishwasher door had come loose and I had called another handyman to have a look and made the job out to be impossible and made the door worst. I contacted Neil on the website, he emailed me and I sent some pictures of the door. He told me it would take 2 days and I was shocked by the professionalism and how quick and well the dishwasher door was fixed. Neil also extended the patio in my garden and another amazing job. Super friendly, professional and down to earth.
Idara osung
November 27, 2020.
This was the first time I used Greenfield Property Maintenance Service. They were quick in responding, spent time explaining the problem and the options available. Excellent service from start to finish at a very competitive price. Will use again and will recommend highly. Thank you for the efficient service.
Mike Nash
September 21, 2020.
My London flat desperately needed a full renovation and I wasn't able to do it (lack of time, lack of skills!). I was lucky enough to find Greenfield Property. Greenfield Property is straightforward with prices, sensibly priced, polite and responsive to requests. Neil (the renovator) took over management of the whole project (removing a huge headache), including undertaking two crucial fixes, and redecoration of the entire property in a stylish, modern look. Before, I was embarrassed to have people visit but now I wake up each morning thinking, "this place is cool".
We was locked out of our property on Saturday the 28th October as there was an issue with our lock. I googled Locksmiths and Neil was one of the first to pop up on my search. I called him and within 15 minutes he was at our front door trying to find a solution. We live in a new build so due to the heavy duty fire doors I assumed this wasn't going to be an easy job. Neil finally managed to get us in our flat after working on our locks for a couple of hours. Not only is he polite, courteous and very professional you can also see he is very methodical in solving problems. He is very reasonably priced and didn't even charge more for coming out on the weekend at short notice. I would highly recommend Neil and Stay Safe Locksmiths over anyone else in the Milton Keynes area. If you are in need of a Locksmith then look no further!
Call us on (01908) 477 112.  
Neil's mobile on (07532) 456 705